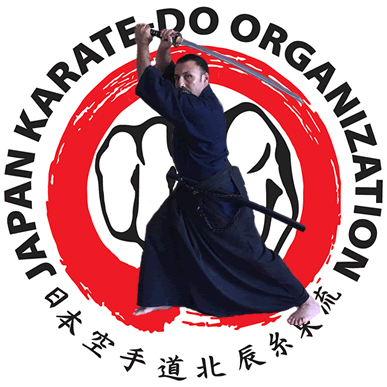 Head Instructor
Sensei Jorge Lopez
Sensei Jorge Lopez is an experienced Karate instructor who has been teaching for over 25 years. He began his training in Chicago, IL. in 1981. That same year he moved to Monterrey, Mexico to continue his studies at the University of Nuevo Leon Mexico. It was there that he met Shihan Kunio Murayama, director of the Shito Kai (Shito Ryu) Organization and began to train with him.
He soon began to represent the University of Nuevo Leon, excelling as one of the best competitors at state level. In less than two years, he had won several national and Pan-American Championships. He was awarded the honor of competing for the Mexican Karate Organization. Following that, he became a member of the International Mexican Team.
As a member of the World Karate Federation and Japan Karate Federation, he received his 1st Degree Black Belt in 1989, directly from Manzo Iwata, the president of Shito Kai Organization. In 1990, he moved back to the United States and began to train with Sansei Morio Higaonna in Goju-Ryu. Sensei Higaonna returned to Okinawa, and Sensei Jorge Lopez began to train in Shorin Ryu with Sensei Richard Rabago, who held a 7th Degree Black Belt Kobayashi Shorin Ryu.
Today Sensei Jorge holds a 3rd Degree Black Belt in Kobayashi Shorin Ryu and a 1st degree in Okinawa Cobudo (weaponry), a 4th Degree in Traditional Authentic Shito Ryu from Hanshi Minobu Miki, who is an 8th Degree Black Belt certified by the Shito Ryu Nippon Karate-Do Kai.
On August 26, 2006 Sensei Jorge Lopez was inducted into the Masters Hall of Fame, receiving the grand honor of "Outstanding Instructor of the Year". In 2007, he was recognized by the Mayor of Oceanside, CA for the work that he has done with those with special needs. He is still very passionate when it comes to those who are physically and mentally challenged by holding weekly classes to inspire them to overcome their physical or mental condition.
Hanshi Minobu Miki
H
anshi Miki has been teaching Karate-Do since 1966. He has taught in Washington, Tennessee, and Virginia prior to arriving in San Diego in 1972. Some of his current students have been under his instruction since 1967. He was the first person other than members of the Mabuni family, to receive Eighth Degree Black Belt and be certified as a Hanshi of Shito-ryu Karate-Do from the authentic Shito-ryu Nippon Karate-Do Kai (the organization of the founder of Shito-ryu, Kenwa Mabuni, founded in 1931) in the world. He is the first foreign resident recipient of Seventh degree Black Belt (1989) from the Federation of All Japan Karate-Do Organizations. FAJKO/JKF is under the auspices of the Ministry of Education of Japan.

H
anshi Miki holds official positions and rank in the following organizations:
• Eighth Degree Black Belt; Shito-ryu Nippon Karate Kai
• Seventh Degree Black Belt, Japan Karate Federation
• Fourth Degree Black Belt; Hokushin Ittoh Ryu Iai-Do.
• Fourth Degree Black Belt, Okinawan Kobudo (traditional Okinawan Weaponry)
• Referee, World Karate Federation
• World Karate Federation Technical Committee Member
Hanshi Miki was the chief referee of the Pan American Games is Buenos Aires, Argentina in 1995. This was the very first Karate event in the Continental Olympic Games. He is the Inaugural Member of the Pan American Union of Karate Organizations which was founded in 1982. Hanshi Miki has been a WUKO/WKF International Referee since 1975 and was promoted to the Referee Control Commission in Madrid in 1980. He is the longest active world referee in the United States (1975-1995).
H
anshi Miki was the chief delegate of the United States in both the first Women's Cup in Taiwan and the first International Collegiate Championship in Kobe, Japan (1987). Hanshi Miki is currently a member of the National Referee Council of the National AAU (Amateur Athletic Union) Karate Program.
Sensei  Kenwa  Mabuni
Mabuni Sensei identifying the art with his background and with his two main instructors Itosu, hard, linear and the softer more circular of Higashionna, Mabuni Sensei changed the name later to Shito-ryu. By combining the first characters in his two instructors names "Shi is a Chinese character read from "Ito" and "To" is a Variant of Higa from Higashionna. Thus the name "Shito-ryu."
M
abuni Sensei began teaching his art to various universities and police departments in and around Tokyo and the Osaka area. After Mabuni's death many of his followers created separate Shito-ryu systems. Many of Mabuni Sensei's followers broke off to form the Shito-Kai system in Japan. Many different Shito-ryu factions have sprung up from this beginning. They have still observed the flavor of Karate.
M
ore influences from the instructors of Mabuni Sensei have created a Shito-ryu line not directly associated with Mabuni Sensei. The Hayashi -Ha system is very similar to Mabuni-Ha. Although, Hayashi-Ha has a few extra Katas such as "Pachu," "Anan," "Hakucho" and "Nipaipo." These Katas normally not listed.Matsumura Sensei is responsible for a very funny Karate tale. It seems while Matsumura had a martial art's reputation, his wife was renowned in the martial arts. When Matsumura's Sensei married his wife Yonaime, he had no idea of her skill level.
Kanyro Higashionna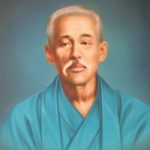 Responsible for the Katas of slow concentration and circular movements such as "Seiyuchin," "Tensho." Higashionna Sensei after many years of training would challenge people at fairs and such to pull his legs apart while he stood in Shiko Dachi that his students practiced incessantly. Higashionna Sensei combined Chinese boxing with Naha-te.
Yasutsune Itosu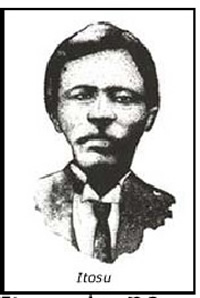 Aproduct of a cruel childhood. Considered a "meijin" by his peers. A "Meijin" is one who has achieved the utmost in perfection of execution physical fitness. Battled strong man for reputation as a great fighter. In the old days challenging someone was the fastest way to gain a reputation as a great fighter. Anko Sensei of the Shuri-te lineage goaded in to making a challenge of an Okinawan strongman (Tomoyose was his name), of which no one had ever defeated. Being up to the task Anko Sensei made the challenge and while the strong man made his lung to punch, Anko Sensei blocked using a Shuto and broke the strongman's arm.
Responsible for the Katas that emphasize speed, darting in and out.
Matsumura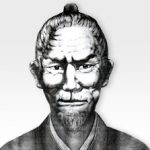 Matsumura Sensei had sent his wife home one evening from a party. On the way home Yonaime encountered three attackers. Yonaime dispatched the attackers with ease and tied them with her obi. On the way home Matsumura Sensei came upon the bond men and recognized the obi as belonging to his wife. He released the men who were badly beaten and returned the obi to his wife. This event raised Matsumura Sensei's curiosity and so he set out to see for himself if the rumors of his wife's skills were true. One night Matsumura Sensei saw his opportunity when another party came about. At this occasion Matsumura Sensei excused himself from the event and set out to ambush his wife Yonaime. The events unfold with Matsumura Sensei wearing a mask leaping from the bushes with a loud Kai. Yonaime startled recovered and responded with jumping kicks and a back fist to finish off the would-be attacker. Half-dazed and tied to a tree until morning, rescued by a passer by on a horse freeing him from his bonds, feeling very embarrassed and anxiously waiting to get home with a believable story. Matsumura Sensei had to seek the advisement of his Sensei, old Sakugawa. The aged man laughed when he heard the story. We must mention, Yonaime was also one of Sakugawa Sensei's students. After the proper instruction, Matsumura's Sensei succeeded in his task only to find out that his wife knew all along that it was he.